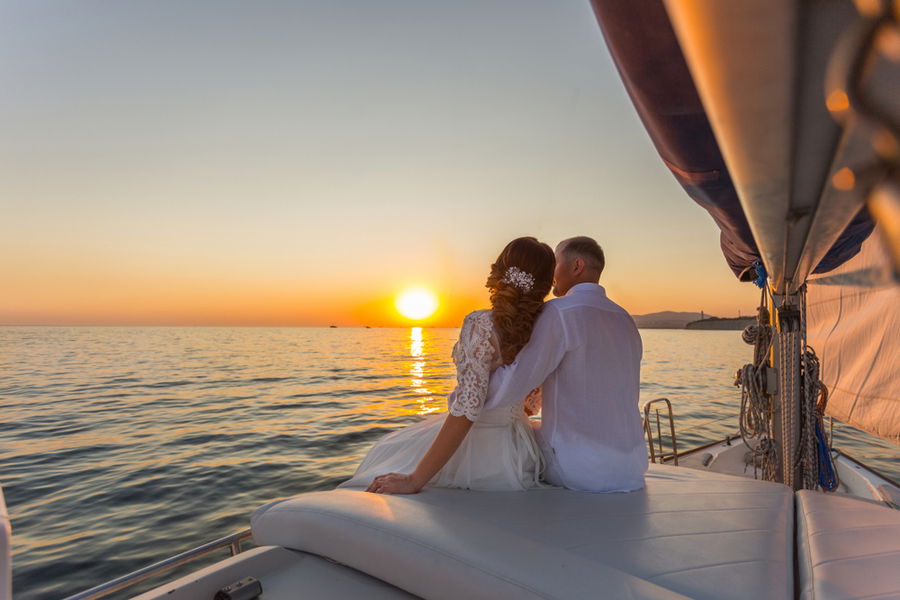 Romantic Yacht Weddings
If you're interested in a romantic wedding, there's no better venue than a yacht. Our wedding yacht charters create intimate venues that make for memorable occasions. In Miami, it's possible to rent a yacht with an experienced crew to celebrate your special occasion.
---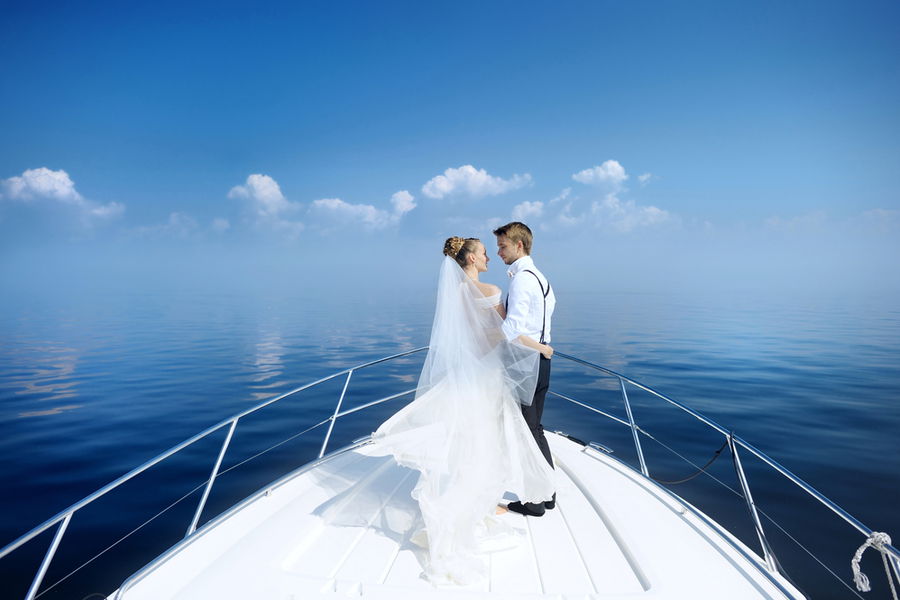 Sail Away to Your Dream Wedding
Climb aboard one of our luxurious yachts, sail away with your closest family members, and ring out your marriage bells to dreamy seascapes and panoramic views. We'll provide light refreshments, an experienced crew, breathtaking views, and the nautical wedding you've always dreamed of.
---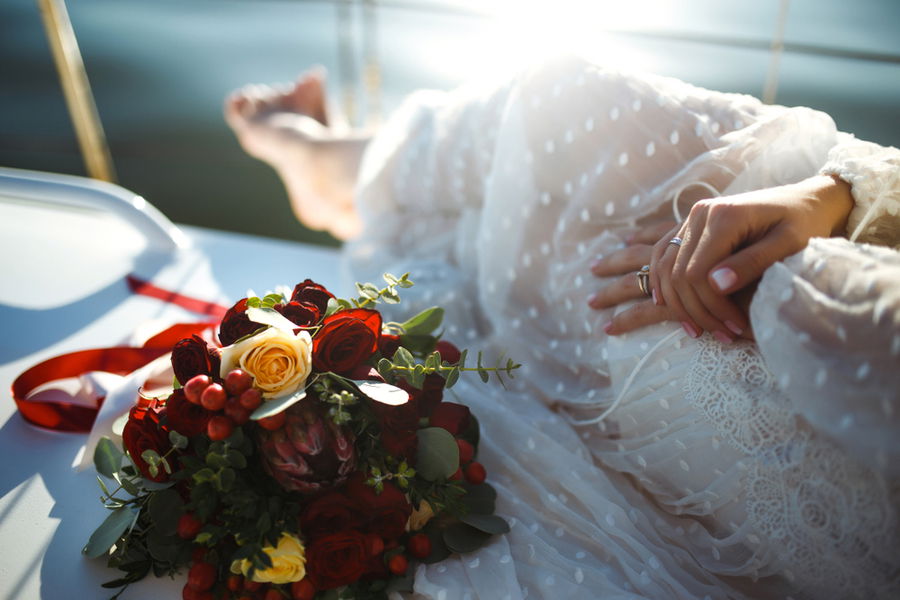 Planning Your Dream Wedding
Planning your wedding can be an exhausting process, but we are here to help. Contact us to discuss the type of yacht rental you want for your special day, and our experts can help provide advice about what would best suit your needs. Whether you want to rent a boat for half day or the entire day, we'll find you an appropriate yacht that satisfies your ambitions.