Exploring Miami's Waters: Renting a Boat and Adding a Jet Ski for Maximum Fun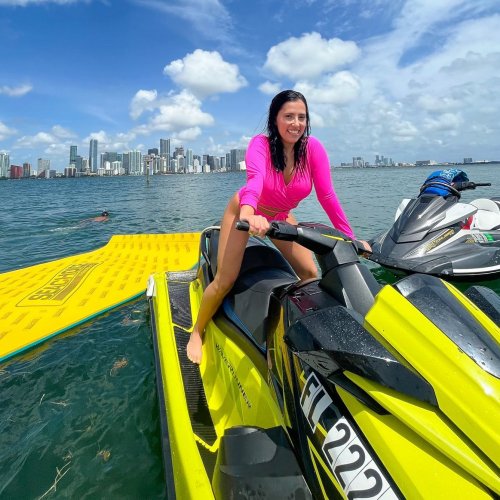 If you're looking to make a splash in Miami, there's no better way to do it than by renting a boat and adding on a jet ski. Whether you're a local looking for a new weekend activity or a visitor looking to experience the city in a unique way, this is a must-do.
When it comes to boat rentals, Miami has no shortage of options. From luxury yachts to more modest vessels, you'll find something to fit your style and budget. Many companies offer half-day or full-day rentals, as well as multi-day options if you want to really make the most of your time on the water.

If you're feeling adventurous, consider adding a jet ski to your rental. These high-speed watercraft are a thrilling way to explore the waves and get your adrenaline pumping. Just be sure to follow all safety guidelines and never operate a jet ski under the influence.

One of the best things about renting a boat in Miami is the endless possibilities for fun and exploration. Cruise around the city's iconic waterways, stop to swim and snorkel in the crystal-clear waters, or head to a secluded spot to relax and soak up the sun. You can even bring along a cooler of drinks and snacks to make it a full-day outing.

No matter how you choose to spend your time on the water, a boat and jet ski rental is a great way to make unforgettable memories in Miami. Just be sure to do your research and choose a reputable company for a smooth and safe experience.