Exploring Miami by Boat: A Guide to the Best Things to Do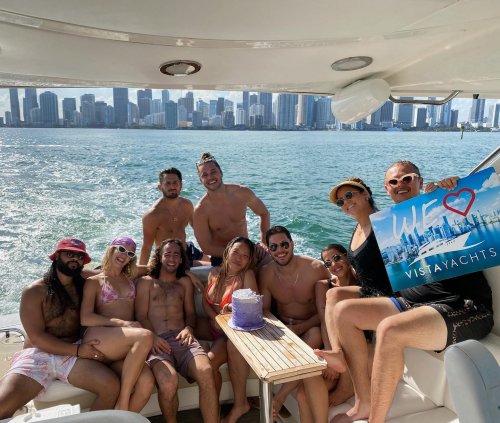 Miami is a city that is full of excitement and adventure, and what better way to experience it all than by renting a boat and exploring the city from the water? Whether you're a local looking to mix things up or a visitor seeking a unique way to see the city, renting a boat in Miami is a must-do activity.
To help you plan your day on the water, we've compiled a list of the best things to do while boating in Miami:
Tour the waterways of downtown Miami - One of the most iconic ways to experience Miami is by cruising through the city's downtown waterways. From Biscayne Bay to the Miami River, you'll see all of the city's landmarks and skyscrapers up close and personal.
Explore the Miami Beach area - From the famous Art Deco District to the trendy South Beach, the Miami Beach area is a must-see when visiting the city. Renting a boat allows you to see all of the area's highlights from a unique perspective.
Visit the mangroves of Biscayne National Park - Located just south of Miami, Biscayne National Park is a nature lover's paradise. Rent a boat and explore the park's mangrove forests and crystal clear waters for an unforgettable experience.
Sunset cruise through the Miami Skyline - There's no better way to end a day in Miami than with a sunset cruise through the city's stunning skyline. Whether you're with friends or on a romantic date, this is a must-do activity.
Take a day trip to the Florida Keys - The Florida Keys are a short boat ride from Miami and make for the perfect day trip. Rent a boat and explore the stunning islands, crystal clear waters, and delicious seafood.
So why wait? Rent a boat in Miami and experience the city in a whole new way. You won't regret it!