Sunset Sailing in Miami: How to Rent the Perfect Yacht for a Fun-Filled Day on the Water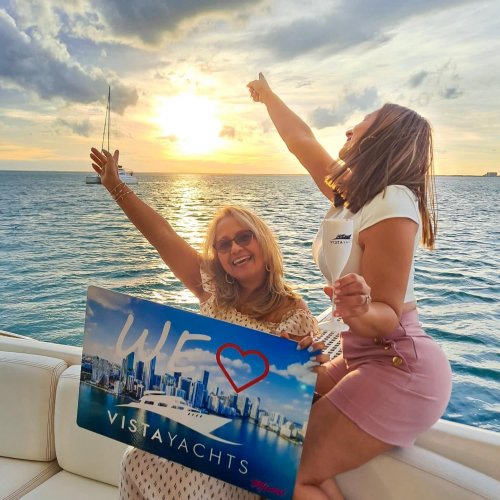 As the sun begins to set on Miami's beautiful waters, there's no better way to end the day than by taking a leisurely cruise on a rented yacht. Whether you're celebrating a special occasion with friends or just looking for a unique way to spend the day, there's nothing quite like the freedom and luxury of a yacht rental in Miami.
But if you've never rented a yacht before, you might be wondering how to get started. Here are some tips for finding the perfect yacht rental in Miami and making the most of your time on the water.
Decide on the size and style of your yacht.

Miami is home to a wide variety of yacht rentals, ranging from small, intimate vessels to large, luxurious boats. Consider how many people you'll be bringing along, as well as your budget and desired level of comfort. You'll also want to consider whether you want a traditional sailing yacht or a motorized vessel, as well as any special amenities or features you might be interested in.


Research different yacht rental companies.

Once you know what you're looking for in a yacht, start doing some research on different rental companies in the Miami area, you will find that Vista Yachts has great reviews compare to the competition. Look for companies that have good reviews, offer a wide range of yachts to choose from, and have a reputation for providing excellent customer service. You'll also want to compare prices and rental packages to find the best deal.


Plan your route and activities.

Before you set sail, think about what you'd like to do on your yacht rental. Will you be spending the day cruising around Miami's waterways, or do you have a specific destination in mind? You might also want to plan some activities to do on the water, such as swimming, fishing, or sunbathing. Be sure to let your rental company know what you have in mind so they can help you plan the perfect itinerary.


Pack for your trip.

While most yacht rentals come equipped with amenities like towels, sunscreen, and snacks, you'll still want to bring along a few essentials for your day on the water. Pack swimsuits, hats, sunglasses, and sunscreen, as well as any snacks or drinks you'd like to enjoy on board. Be sure to also bring along any medications or first aid supplies you might need, just in case.


Enjoy your sunset sailing adventure!

With your yacht rental all set and your itinerary planned, it's time to set sail and enjoy your sunset sailing adventure in Miami. Whether you're cruising around the city's waterways or watching the sun set over the ocean, there's no better way to spend the day than on a rented yacht with friends. So sit back, relax, and enjoy the beauty and freedom of the open water.