Splashing Around Miami: A Family Vacation on a Boat in Miami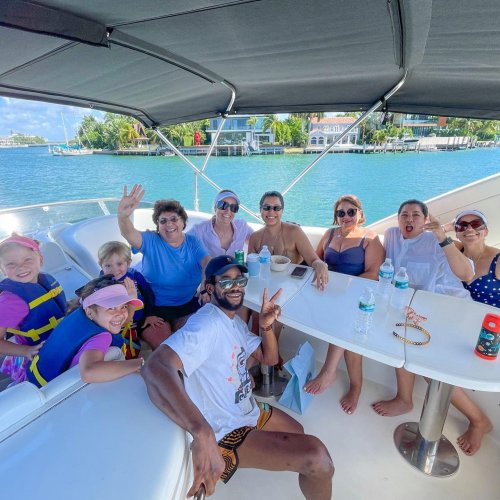 Summer vacation is here and there is no better place to spend it than in Miami, Florida. With warm sun, crystal clear waters, and endless entertainment options, it's no wonder that this city is a top vacation destination for families. One of the best ways to experience all that Miami has to offer is by renting a boat and hitting the water.
Renting a boat in Miami is easy and affordable, with plenty of options to choose from. Whether you want a small, intimate vessel or a larger party boat, there is something for every budget and group size. Vista Yachts offer a variety of amenities, such as water sports equipment, music systems, and even catering options.
Once you have your boat, the fun really begins. Miami's waterways offer endless opportunities for adventure and entertainment. You can cruise the coast and take in the beautiful mansions and yachts, or head to the sandy beaches for some sunbathing and swimming. If you're feeling more adventurous, you can try your hand at water sports like jet skiing or wakeboarding.
But perhaps the best part of a boat vacation in Miami is the opportunity to explore the city's many waterways and islands. From the iconic Star Island to the secluded sandbars and mangroves, there is no shortage of hidden gems to discover. Pack a picnic lunch and make a day of it, or stop at one of the many waterfront restaurants and bars for a refreshing drink and a bite to eat.
No matter what you choose to do, a boat vacation in Miami is sure to be a memorable experience for the whole family. So gather your swimsuits and sunscreen and hit the water for an unforgettable summer vacation.