Escape to Paradise: A Romantic Yacht Adventure in Miami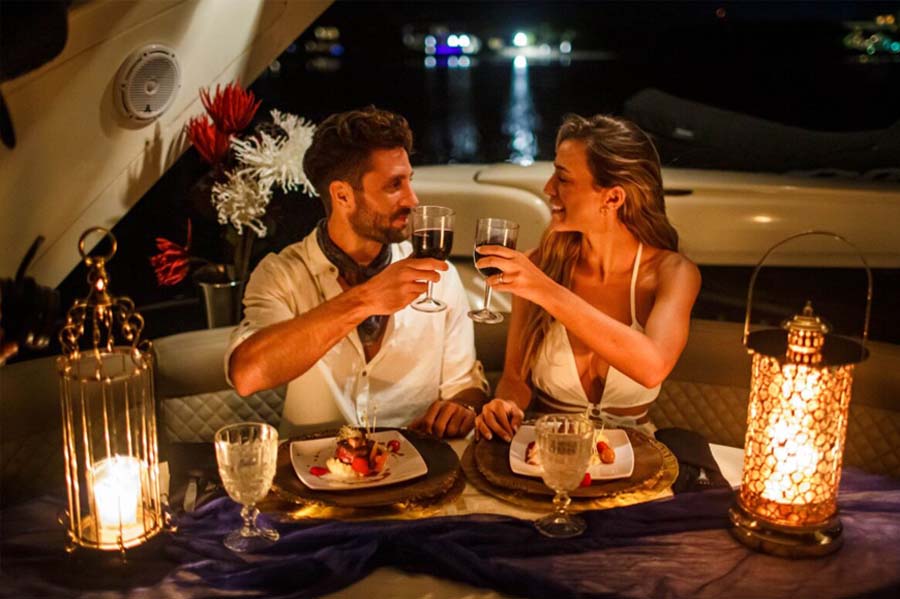 Are you looking for the ultimate romantic getaway with your significant other? Look no further than renting a yacht in Miami!
There's nothing quite like the feeling of cruising along the crystal clear waters of Miami, with the sun setting on the horizon and the gentle breeze in your hair. And what could be more romantic than enjoying a delicious dinner together on the deck of your own private yacht?
With a yacht rental in Miami, you have the flexibility to create your own personalized itinerary and choose from a variety of luxurious amenities. Whether you want to anchor at a secluded beach and go for a swim, or sail along the coastline and take in the stunning views, the possibilities are endless.
And when it comes to dining, you can choose to have a chef prepare a gourmet meal right on board, or bring your own food and drinks to enjoy as you watch the sunset. Either way, the intimate setting of a yacht provides the perfect backdrop for a romantic evening together.
So why wait? Book your yacht rental in Miami today and escape to paradise with your loved one. Trust us, you won't be disappointed.